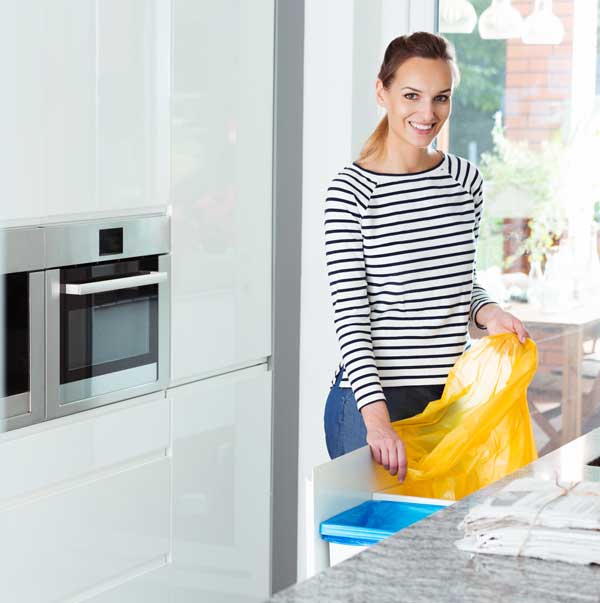 Doorstep Trash

Service

Apartment building trash pickup is certainly a perk for your residents, but how does it benefit your property management team?
Increase Property Value - Income from our service augments your NOI, boosts asset values, and allows you to start each month cash positive. With such value in terms of profit and asset, there's no question that doorstep trash pickup is a beneficial service for your apartment community.
Enhance Resident Satisfaction - Happier residents make for easy management. Doorstep trash is often rated the number one amenity in any apartment community and residents now consider this an essential service.
Improve Property Marketability - Adding such a highly desired service to your resident community greatly improves property marketability.
Boost Team Productivity - One of the greatest benefits that is often overlooked is that utilizing a doorstep trash service takes a large burden off of your maintenance staff. When you allow Residential Waste Service to handle your waste stream management, your maintenance team is free to tend to more important issues. As our team also handles all customer complaints regarding waste stream issues, your management team can stay focused on what is important as well.
Excited to learn more about how our doorstep trash service can benefit your community? Contact us today to learn more!
How It Works
If you ever have any questions or concerns about our service, feel free to contact us directly.
1.
Bag and tie your trash and place it into your provided 13 gallon RWS bin. Please do not place loose items in the bin.
2.
Place your bin outside of your door between the hours of 6:00 - 8:00 PM on scheduled service days.
3.
Waste collection will begin at 8:00 PM. After removing your trash, the uniformed courier will record your doorstep collection, keeping an organized record of the service.
4.
Retrieve your container by 9AM the next morning and place it back inside your residence.
If you ever have any questions or concerns about our service, feel free to contact us directly.
Service Tips:
---
Bag all trash and tie tightly
Use 13 gallon bags & limit bags to 25 lbs
No loose items in the bin
Flatten all boxes
Double bag all cat litter and other pet waste
No oversized items allowed
Tips are appreciated!
Questions, comments or concerns?
RWS is here to answer any questions, comments, or concerns you may have.
---
Supporting Residents
Increasing the Convenience and Value to Residence
Concierge trash service is a sophisticated amenity that provides you the utmost convenience. Your building's couriers will remove waste in a safe and sanitary manner so you can avoid hallway leaks and smelly trash rooms. Our service eliminates the need for late night walks to the trash bin and our couriers will report any suspicious activity encountered during service hours so you can rest easy.
If you ever have any questions, comments, or concerns about our doorstep trash pickup, feel free to contact us directly.