Busting Myths About Valet Trash
You may have heard a thing or two about valet trash service. No matter what you've heard about it, we're here to give you the honest-to-goodness truth and debunk the myths. Without further ado, let's get into the top facts and myths of valet trash service and what it all means for property managers and residents.
Whatever you've heard, you've probably heard things that just aren't true. After all, there are always a few misconceptions and ill-perceived notions about what our services are and what exactly they aren't all about. There are a few myths that we'd like to debunk and lay to rest. Consider the following: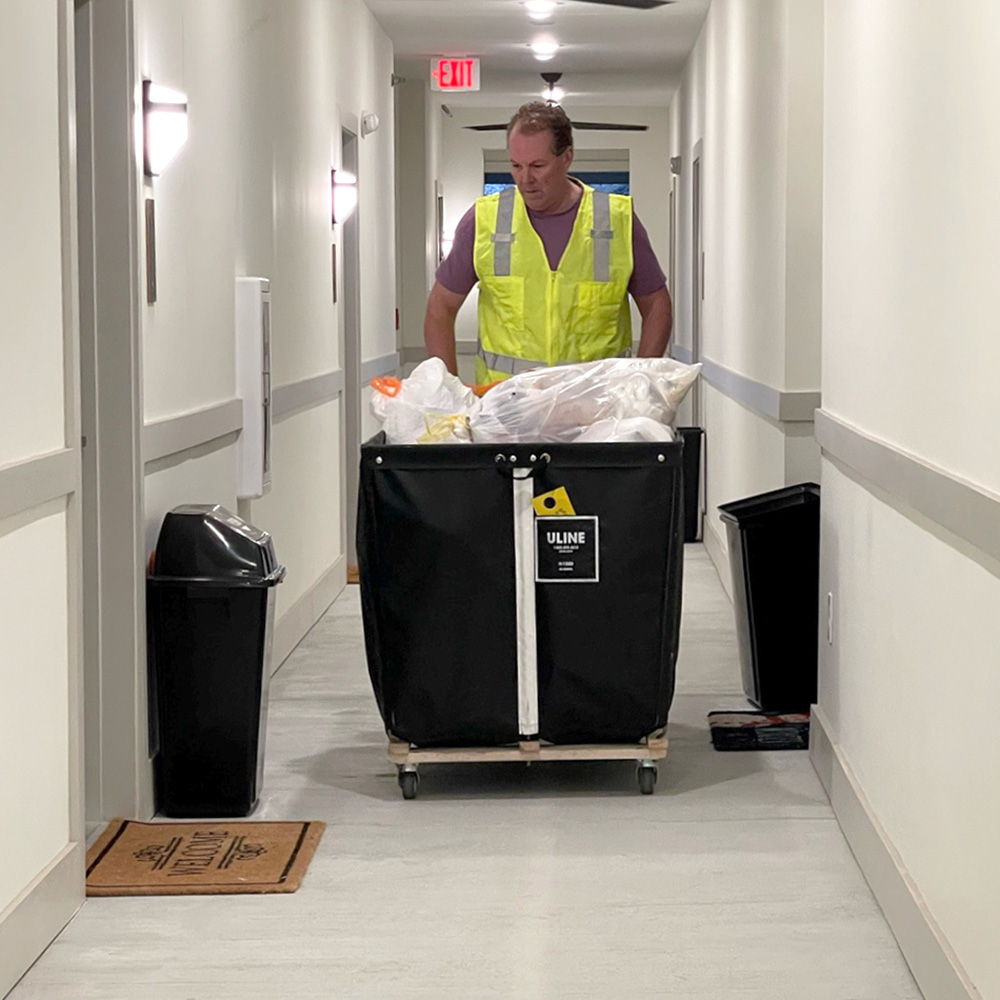 The Number 1 Amenity is Valet Trash - This is a myth. While valet trash service is an amazing amenity to have, as not many places offer it, it is not the number one amenity. It largely depends on the renters, but top apartment amenities include things like secure package delivery, an in-unit washer/dryer and visitor parking spaces. Make no mistake, valet trash is a highly rated amenity and makes life for both renters and property managers easier.
Valet Trash Makes Areas Dirtier - If anything, it ensure that common areas are less smelly or dirty. You may think that because the trash is left outside residents' doors that it'll get smelly, fast. Residents are given odor and leak-proof bins where they can place their trash, and then they put the bins outside their doors at a specific time on the scheduled collection days. Then couriers will come to get rid of the trash. The trash is not out for hours or days on end like it would be in standard trash rooms or dumpsters. Less smell and less mess to look at.
Valet Trash Makes More Work for Property Managers - While property managers do need to put in the work to find the right company, once they've partnered with them, the hard work is all done. Residents direct all of their inquiries and complaints to us and property managers reap all of the benefits of having one less thing to worry about in their day-to-day life.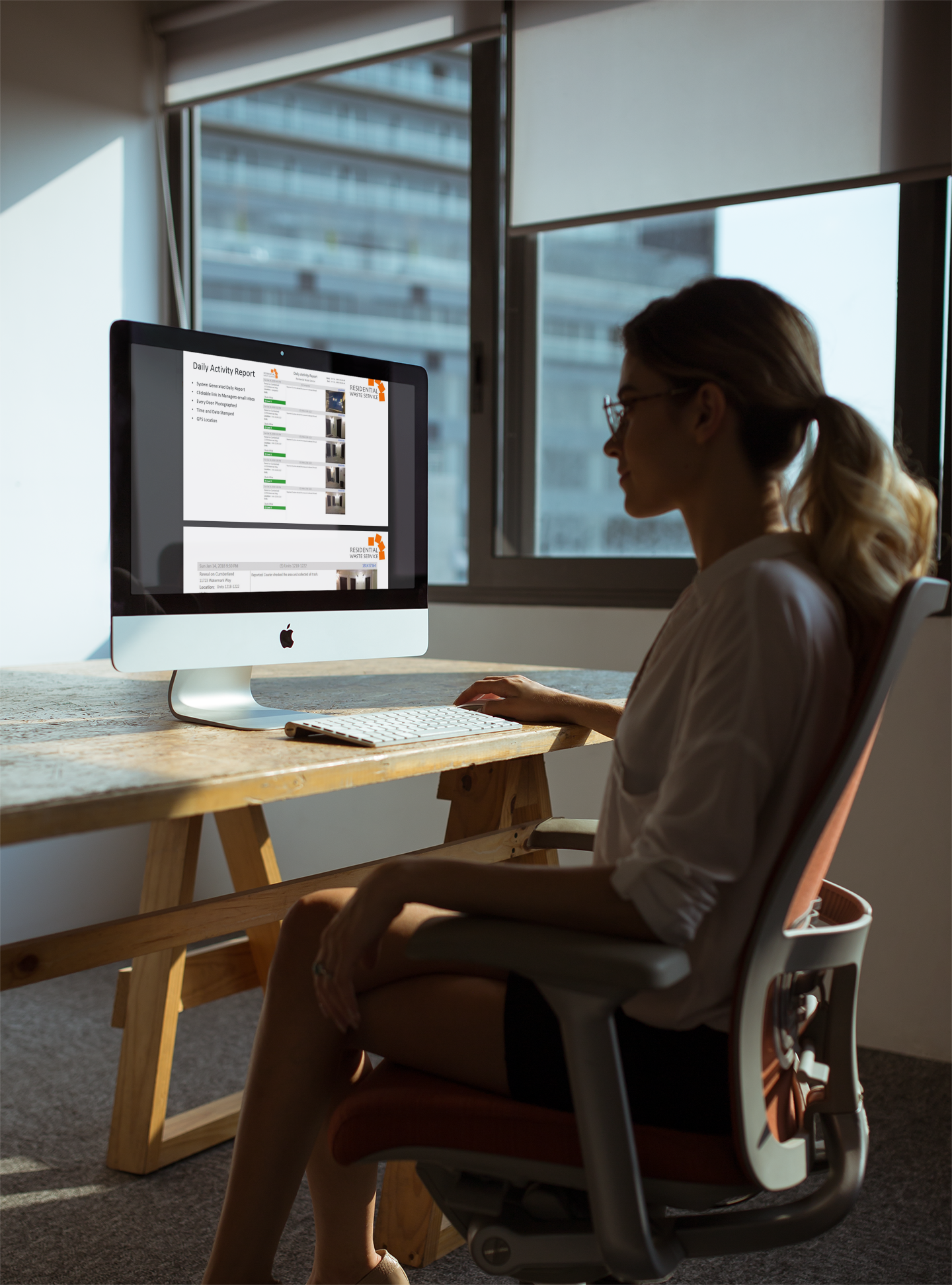 Setting the Record Straight
Now that you know the myths, let's get into some facts. There are so many facts about valet trash service that makes it such a highly-rated amenity as well as something that's popular with residents and property managers alike.
It's Incredibly Convenient - The best part of valet trash is that residents no longer have to trek to the community dumpster or the smelly trash room. All residents need to do is set their bins outside their doors on the scheduled days. Property managers also get to experience the convenience of the service's convenience as they no longer have to deal with resident inquiries and complaints regarding trash removal. Residents report their complaints directly to Residential Waste Service.
Property Value is Increased - When you get rid of unsightly trash, it's amazing what it can do for the property in addition to what it can do for residents. Trash is, of course, dirty, smelly and ugly, and getting rid of it can only do good for everyone involved. A clean building inside and out makes for an attractive and pleasant living experience. The property value is increased when the property looks good. Not to mention the effect it has on levels of happiness from residents.
Properties are Safer for Residents and Property Managers - Since residents no longer have to go out in inclement weather or have to walk out in the dark of night to dump their trash, the community becomes safer. Even just getting rid of trash piling up in a trash room or community dumpster reduces health hazards for residents and property managers. Residential Waste Service trash couriers even take note of any suspicious activity when performing their duties, so property managers and residents don't need to worry.
Valet Trash: The Right Option For You
Property management teams that partner with companies like Residential Waste Service reap just as much in benefits as residents will when subscribing to our service. As a property manager, you can see that the facts clearly set the record straight, and giving the myths any sort of merit just isn't time well-spent. Implementing these services in your residential community is a great move and cost-effective.
Partner with Residential Waste Service and experience all the advantages and benefits of valet trash today. With just a simple call, you can give your residents and property management team the gift of convenience and safety!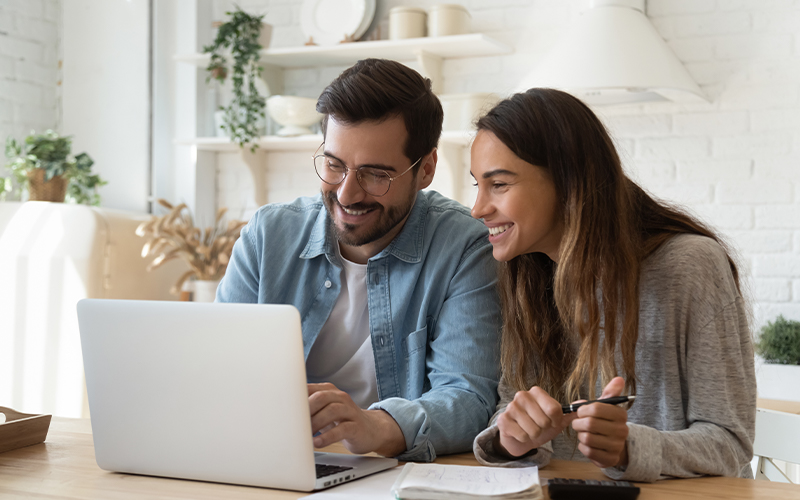 Valet Trash Service
Valet trash pickup is now a standard in condominium living and is highly rated by residents. By acting as both an advocate for property managers and a partner in providing satisfaction, Residential Waste Service has redefined the standard with excellence.
Parnering with Residential Waste Service ensures fewer waste management issues, a more productive maintenance team and happier residents. Valet trash is now considered an essential amenity in apartment and residential buildings and is often considered one of the best-reviewed services by residents.
For enhanced living and a beautiful community, valet trash is an essential amenity. Contact us today to request a quote.